 What we do
We supply high-quality HVAC systems and products internationally.
We assist end-users, designers and installers with HVAC design.
We focus on safety, sustainability, compliance and best practice.
Mission
Our mission is to deliver safer, greener, healthier and better buildings while simultaneously reducing capital investment, maintenance and refurbishment costs.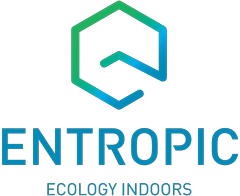 Energy Efficient Data Centres
Free cooling for HyperScale Data Centres
Very large format, insulated, shut-off dampers for air intakes and exhausts
Air intake louvres for storms, rain and snow
Air Handling Units
Chillers for Data Centres
Motorised fire and smoke dampers
Volume control dampers
Grilles and Diffusers
Chilled Beams
Control panel & sensors
Factory supplied, premounted, prewired
Integrated into AHU casing
Supply fan
EC DC fan motor with IE5 efficiency
All our products are Eurovent Certified 
Healthcare Ventilation Systems
Pure Air Sterilisation Unit
Eliminates harmful substances instead of just filtering them out.
Sterilises the air by removing viruses, bacteria and allergens, and eradicates fine dust.
Eliminates > 99.98 % of harmful emissions (VOCs e.g. from furniture, construction materials, paints).
Ultra clean air flow (1000 times greater than FFP1 masks*).
Large air flow (up to 700 l/s).
Significantly reduces the pathogen concentration in room air.
Filter is available for all FCUs, AHUs and Systems for ducts or outlet installation terminals.
It retains fine particles, with an efficiency of up to 95% for PM1 (new Crystall 150 filters).
It's actual air purifiers.
Entropic provide a wide range of HVAC products:
Air Handling Units
Atex Products
Chilled Beams
Chillers & Heatpumps
Duct Mounted Equipment
External Louvres
Fan Coil Units
Fire Dampers
Diffusers and Terminal Units
HEPA Terminals
Radiant Panels

If you are outside Ireland and are interested in Entropic's services or products offered please use the form below. We will be glad to assist you.
Please contact us for design assistance and a quotation.