Entropic provide exceptionally safe and efficient ventilation solutions for laboratory and pharmaceutical workspace environments.
Laboratory ventilation settings is required to promote and maintain laboratory safety and protection to life and property. Items such as fume containment, worker safety, proper cleanliness through pressure relationships, filtration, air changes per hour, point of fume capture, temperature, and relative humidity requirements are elements necessary to design the ventilation system depending on the laboratory type. Codes identify ventilation measures to provide minimum requirements for the protection of life and property through prevention and control of fumes and containment of hazardous fumes and contaminants for worker safety.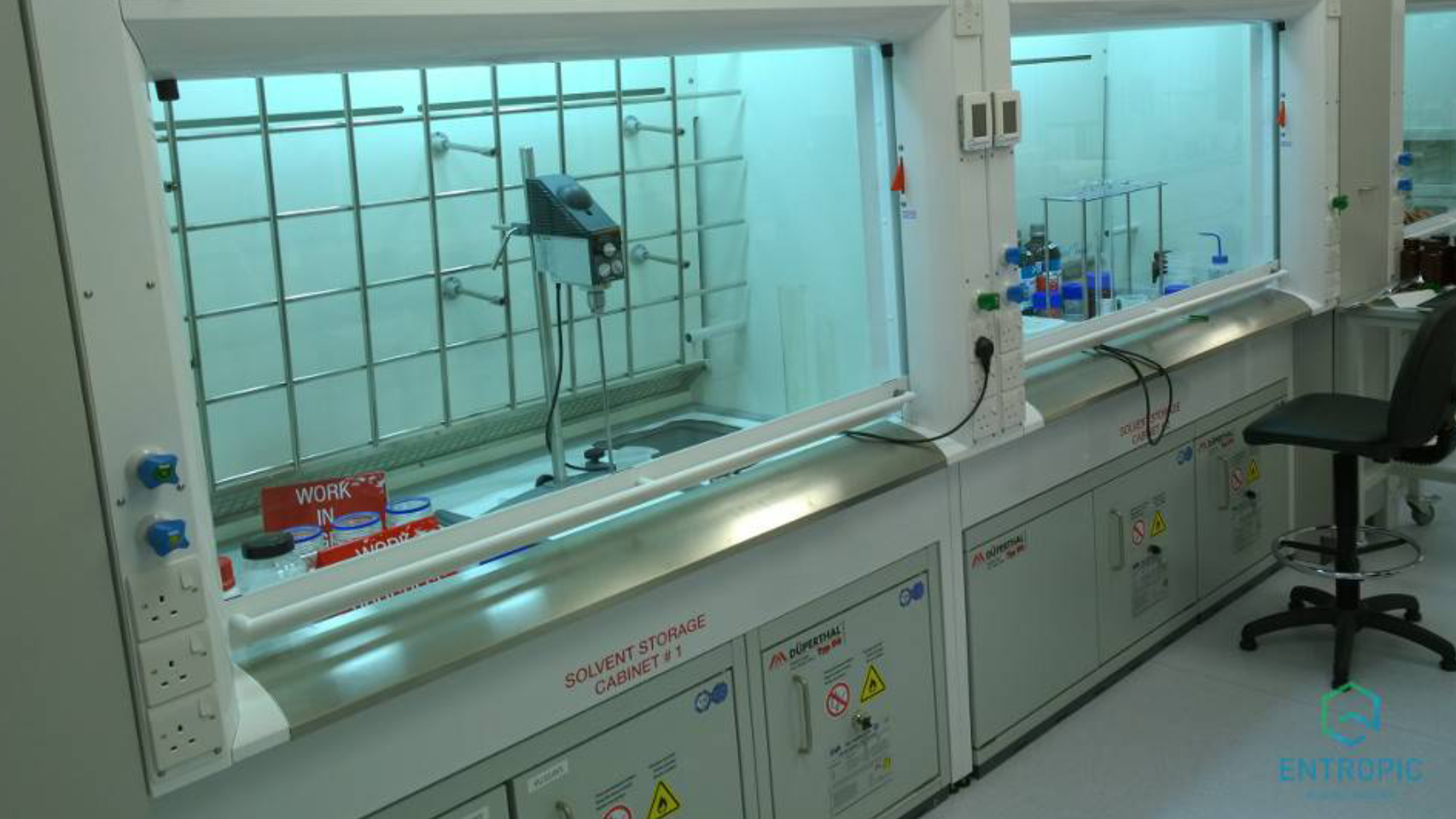 Entropic Laboratory Systems
Our systems are the fastest and most accurate for all types of fume cupboard configurations. We deliver solutions that are easy to install and maintain.
All of our systems come with an interactive touch screen and airflow sensors with an adjustment period of 3 seconds.
Our expertise allows us to design solutions for:
single fume cupboards
multiple fume cupboards with single room air pressure control
and multiple fume cupboards with multiple room air pressure control.
We used these systems in the Henkel Ireland Operations and Research Building
The client needed to be able to maintain the laboratory room pressurisation profile whatever the fume cupboard operational condition by controlling the laboratory supply air and general extract air.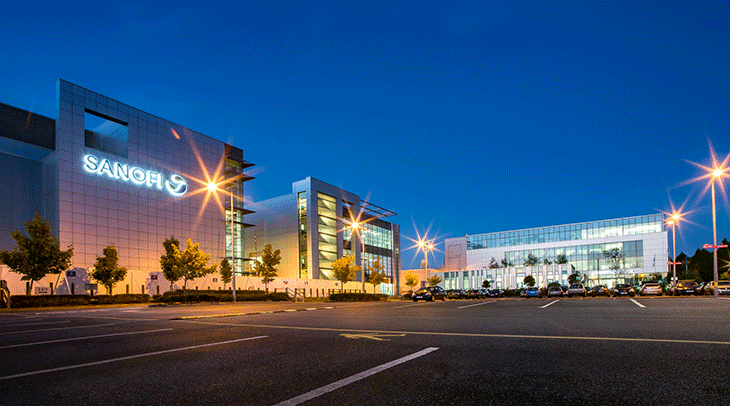 We used the MFC VAV Damper to ensure that the air pressure profile was maintained.
Our control system was also used to limit the number of operational fume cupboards at any one time to 14 (out of 30) and was integrated with Building Management System (BMS) for feedback.
To get detailed information about these systems, download our HIT software where product specifications can be exported to CAD and BIM designs.
Check our Laboratory site references list and laboratory case studies by clicking on the button below.