Entropic have been designing and supplying specialised Foodservice Environment solutions since 2002.
Our experience in providing safe, healthy and comfortable kitchen ventilation systems for occupants, while combining this with innovative controls and heat recovery systems, has seen Entropic become market leaders in the industry.
A perfect example of a tailored ventilation system is the ECOKitchen in Accenture Offices. Extremely onerous planning constraints were placed on the level of emissions acceptable and due to the existing design, high level exhaust was not possible, and was required at ground level although the kitchens were located on the 4th and 5th floors. Our progressive design solution readily fulfilled the planning requirements using a multitude of products.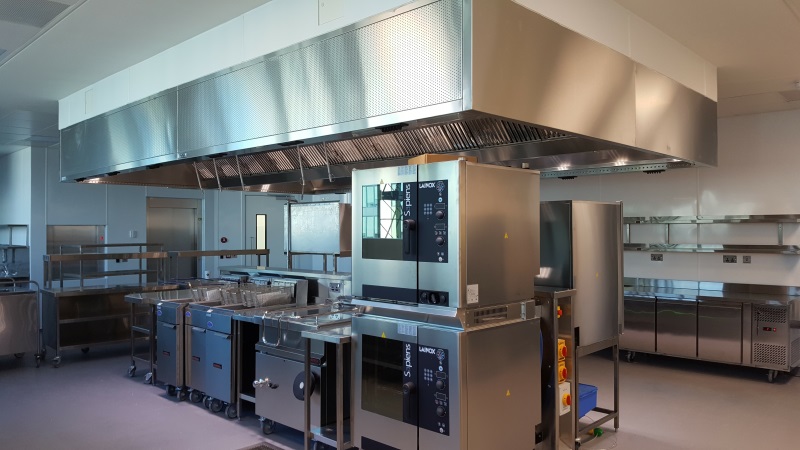 Conventional Kitchen Ventilation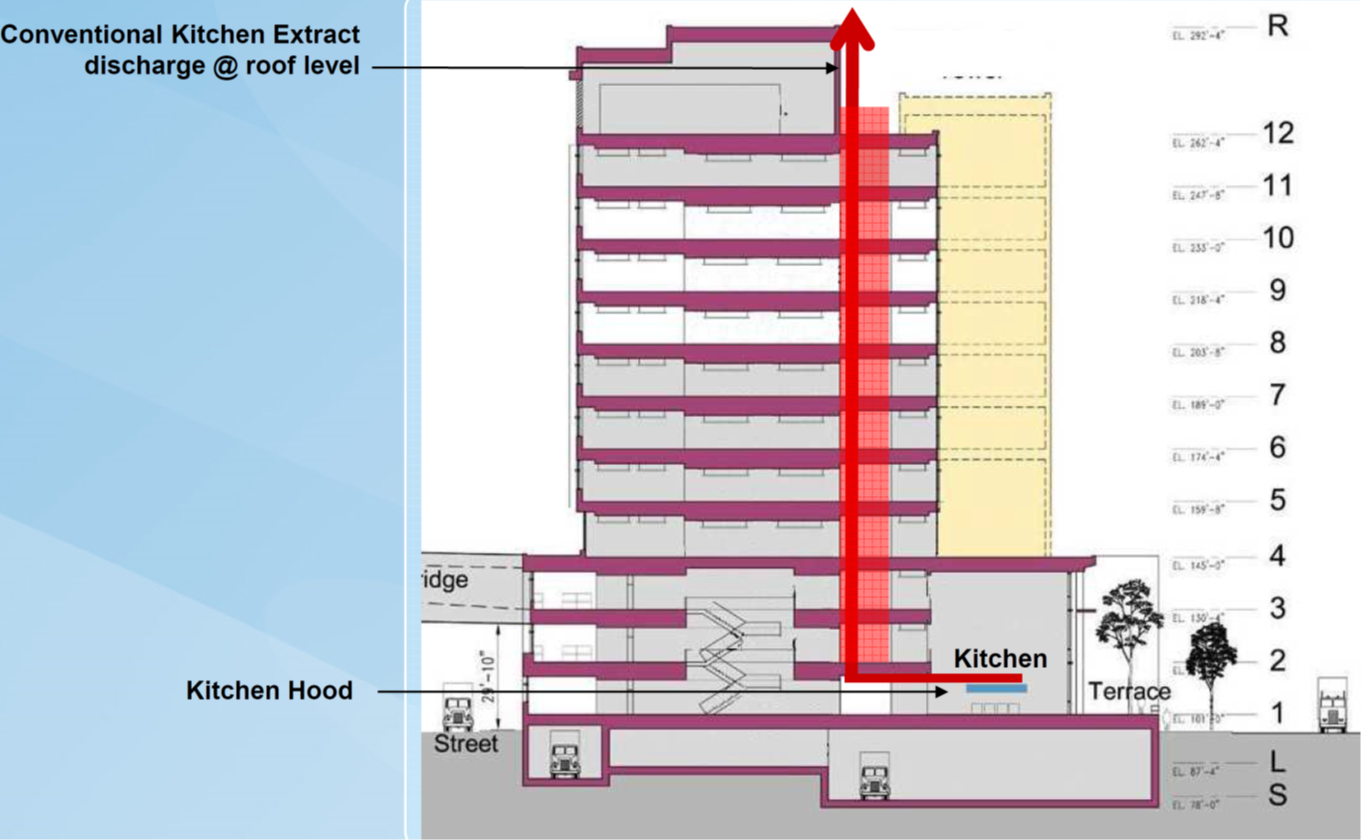 Entropic Kitchen Ventilation
The conventional kitchen solution:
More expensive to install due to additional labour and ducting cost
Wastes valuable floor space with a duct from the kitchen to the rooftop
Exhaust is at a rooftop level
Entropic canopy and kitchen ventilation solutions:
increase building lease-able space by having no duct shaft to rooftop
have cheaper overall project cost
increase canopy efficiency
destroy grease in the extract air and treat odour and smoke
recover heat from the kitchen canopy exhaust for re-use in the building.
As each project is unique, a bespoke solution is professionally designed for every client.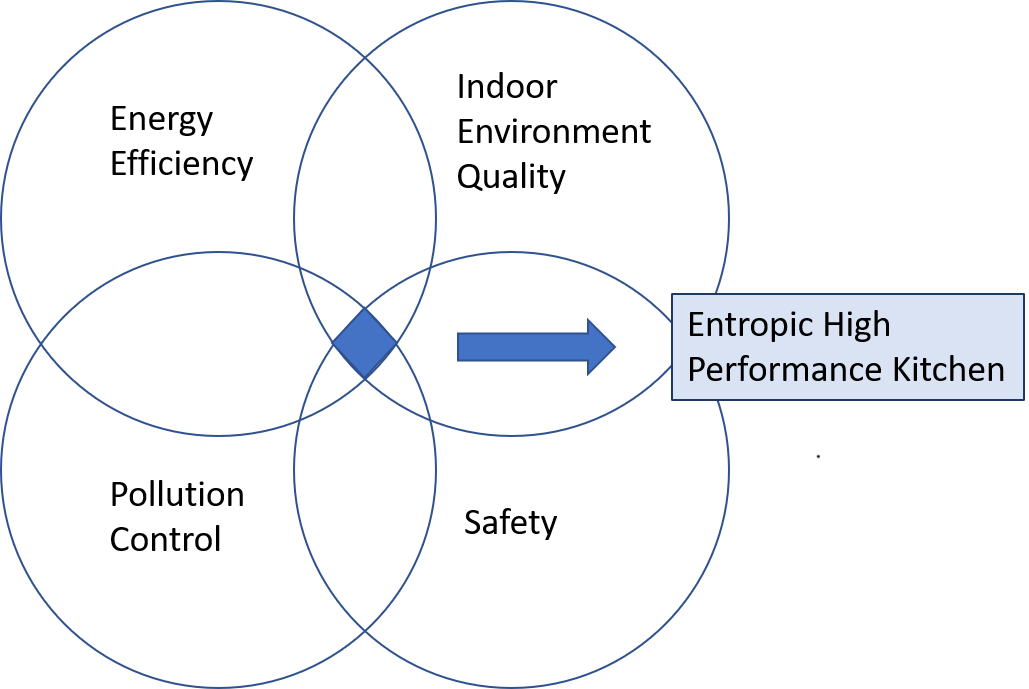 Visit our Download Centre to get access to our design software that can be used to make detailed selections with regards to the products used in our hotel solutions.
Contact us with your kitchen ventilation project and allow us to effortlessly provide a market leading solution.