Entropic provide unique solutions for the various ventilation needs of the modern healthcare sector.
Correct ventilation combats the spread of infections and sickness throughout a hospital making it crucial for maintaining a stable hygienic environment.
Our operating theatre solutions can be for the entire room or a protected operating zone, both providing ultraclean air, achieving ISO 5 level. Isolation rooms require different airflow systems depending if it is for isolation from airborne or non-airborne disease. All our isolation room solutions deliver a comfortable and controlled facility for patients and healthcare professionals.
Entropic's patient room solutions are designed using chilled beams. This is an extremely energy efficient system that reaches the desired air temperature and velocity and has a low operating sound level. Chilled beams are suitable for healthcare projects as they are easy to maintain and clean, keeping the environment as hygienic as possible. An example of a chilled beam system is St. Anne's Day Care Ward in St. Vincent's Hospital. Our solution was to replace the existing radiant panels with active chilled beams to provide heating, cooling and ventilation.
Air Handling Units Projects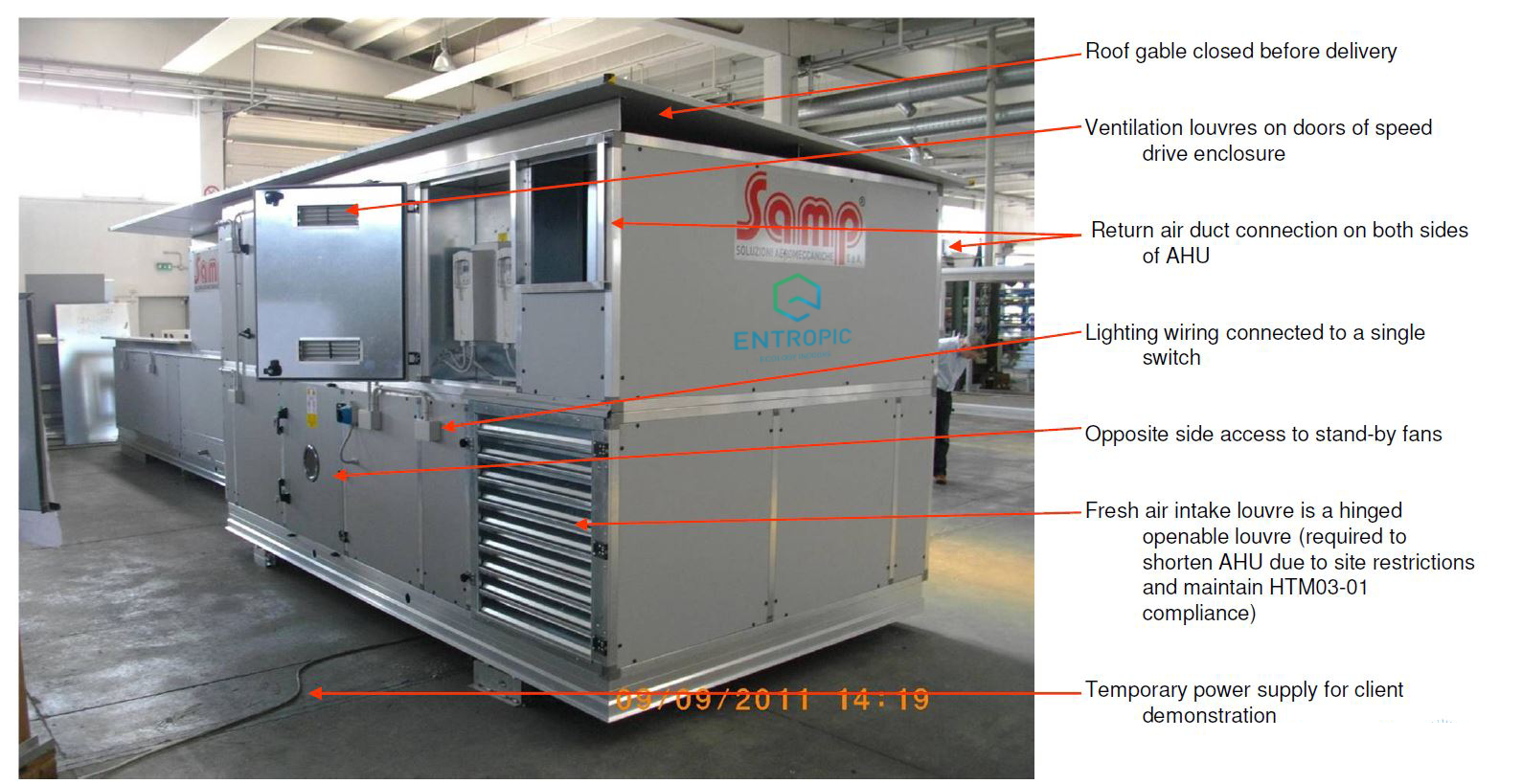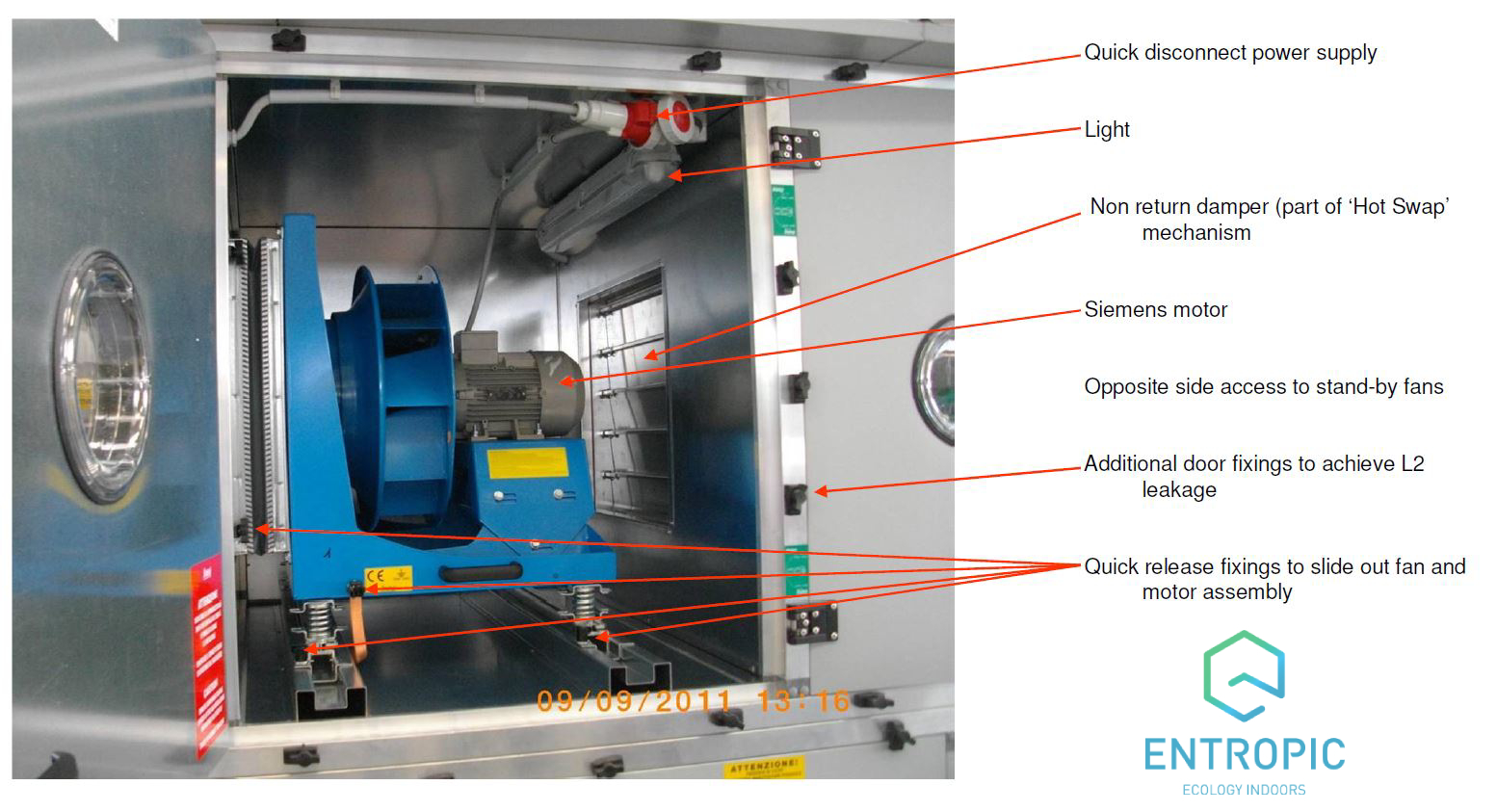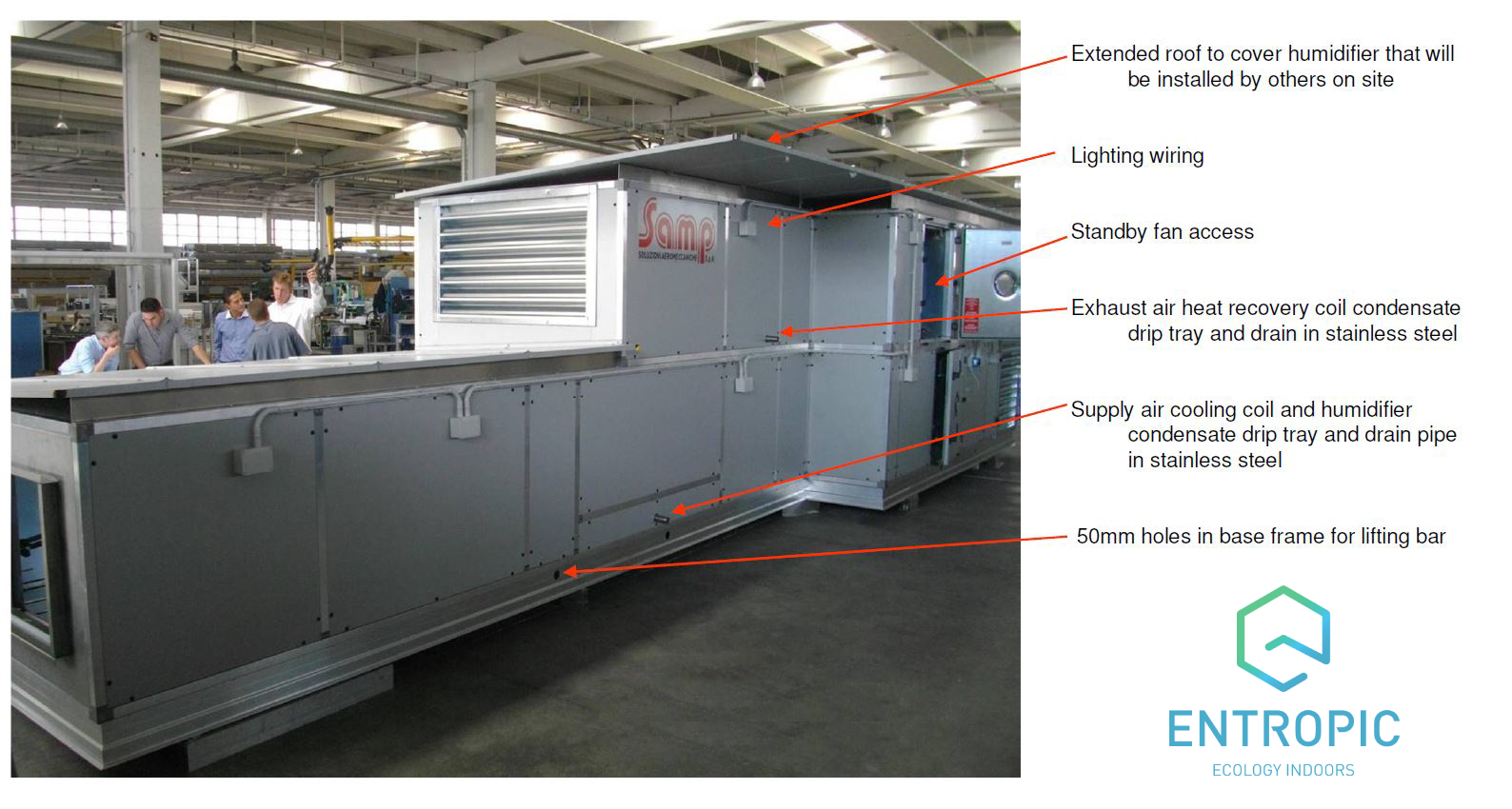 Download our selection software in Resources to get detailed information about products suitable for healthcare projects.