Comfort and well-being
Hotel guests have high expectations and very individual demands when it comes to the indoor climate. Some like it cooler and fresh; others prefer it warm and cosy. All of them, however, want a pleasant stay with a quiet room.
Nowadays the competition between hotels is high, and every hotel wants its customers to come back or spread a good word – that's why it's crucial to make every client's stay pleasant and minimize all the possible distractions.
Every hotel has a wide range of many different types of rooms and areas, each with different requirements for ventilation and air conditioning. The demands on the air in a hotel are diverse:  the lobby, restaurants, kitchen, bar, conference/ meeting rooms and spa:  all need different types of ventilation. But through the experience and expertise of Entropic, the optimized solutions can be created to satisfy hotels of all standards.
The high quality air solutions for hotels
Entropic is committed to provide flexible and adaptable solutions for its customers. Comfort, well-being and safety of people are what Entropic wants to take care of together with sustainability and energy efficiency.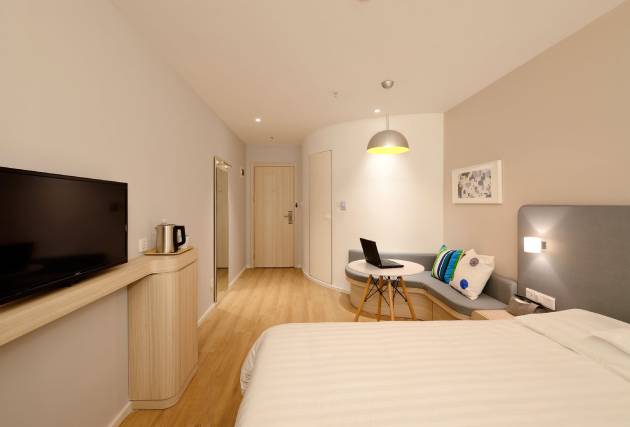 Guest Rooms
Benefits:
Silent and safe operation, for guest's comfort
Smart and easy-to-use control system
Customizable solutions that matches the interior design
Low life-cycle costs
Good quality of sleep with hygienic conditions
People usually think that a good bed is the only source of a good sleep, but it's actually not. Fresh air, a quiet atmosphere and the right temperature inside the room play a bigger role than it is thought. They enable excellent and refreshing nights. The best solution for hotel rooms is a Chilled beam system , that meets the highest acoustic standards and also ensure the best standard of hygiene.
Smart and easy-to-use control systems
The control panels are easily operated by guests to reach the desired temperature. Smart controls also allow control of lights, blinds and other features that are included to the system.
The chilled beam system is designed to match the design and outlook. The solution can be completely bespoke, hidden in the wall or ceiling structures, it integrated with lights to form a lighting element.
Chilled beams for part of an energy-efficient HVAC system. Fan-free, high-efficiency chilled beams help ventilation and air-conditioning systems to be more energy-efficient. The system is almost service-free since it doesn't include any fans or pumps that need service or filters to be changed.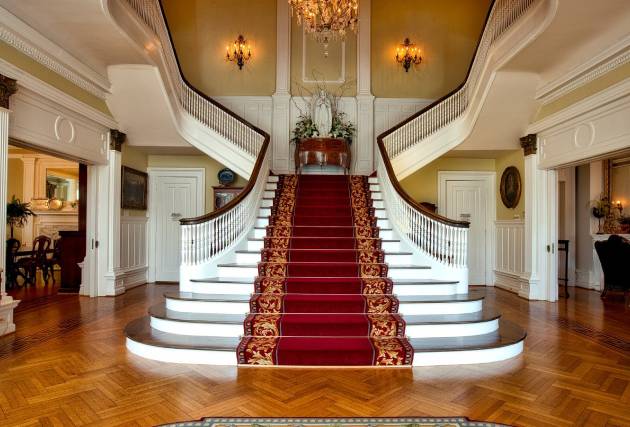 Feel secure in case of emergency
Benefits:
 Spinal cord of the building for safe escape
Efficient protect of people and property
Comfort
The spinal cord of the building for safe escape
 Usually people think that fire itself is the one that causes most casualties. In fact, it's not the fire but the smoke coming from it and even if injuries to people can be avoided, smoke is likely to cause the biggest financial losses by damaging the property.  By installing a good fire-safety management system combined with displacement ventilation the property and people will be secured.
Displacement ventilation ensures a safe escape by creating a fresh-air zone in corridors that people can use while leaving the building.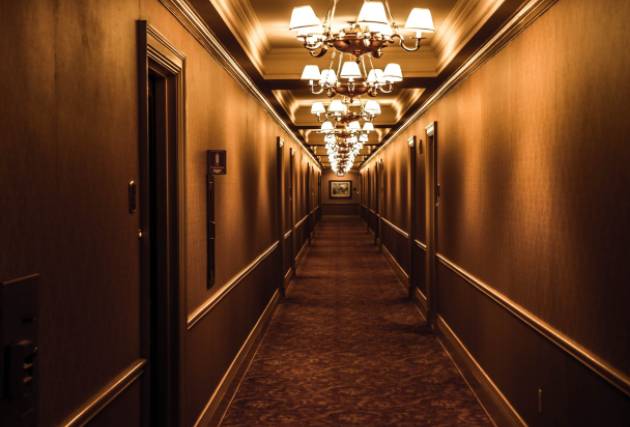 Efficient protection of people and property.
The spread of smoke and fire in the building can be easily controlled by installing fire-, smoke- and smoke evacuation dampers with the management system. Besides this, correct pressurization of zones and efficient extraction of smoke together ensure human safety, less structural damage and efficient fire-fighting.
Through an automated management system and its monitoring and regular testing, you always have your establishment under control.
Comfort all year
Corridors are part of the overall indoor environment. Our displacement and mixing ventilation solutions create a pleasant corridor climate. With walk-on-solid grilles and lot diffusers adaptable to each floor configuration, as well as displacement ventilation that matched the wall material perfectly, the solutions we offer enable well-being and safety.
Conference areas  
Benefits
Comfortable conditions for efficient meetings
Solutions matching the interior design
Low life-cycle costs
 Enjoy the result of efficient, comfortable, enjoyable conferencing
A wide range of mixing, displacement and under-floor ventilation solutions can be provided by products we supply. With these products we can ensure that the conferencing in small meeting rooms and big auditoriums will be comfortable and efficient. All the solutions go well with all interior design as well.
Less use of energy
Usage of conferencing areas varies. When a meeting room is fully occupied, the demand for ventilation is high. However, most of the time meeting rooms are not fully occupied and then the demand is lower. Therefore, the demand-based ventilation improves energy-efficiency significantly.
Displacement ventilation increases the energy savings in high spaces, as the designed air quality is provided for the occupied zone only. This saves on both cooling energy and capacity and through that enables a longer period of free cooling.
With efficient division of the room, you can easily adjust the supply air flow and ventilate only the areas that are occupied.
A real demand-based solution for optimal savings.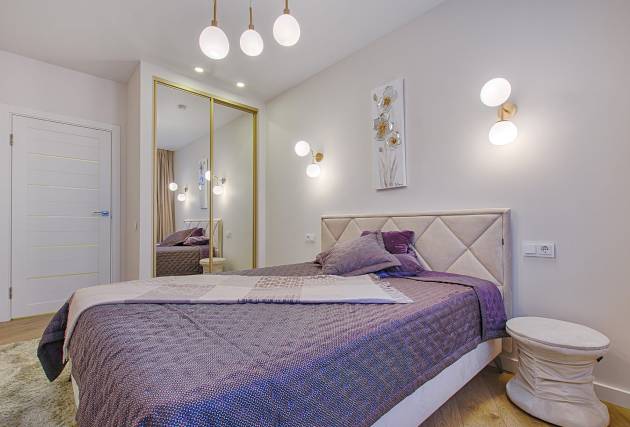 Comfort beyond compare
The management of indoor conditions in meeting rooms according to use saved energy and improves comfort.  Good acoustic design of meeting rooms ensures that participants are able to hear and to be heard. In auditoriums, under-floor supply ensures good acoustics and comfort, allowing the guest to be efficient and concentrate.

Lobbies and office areas
Benefits:
The solutions match the architectural and interior design
An adaptable indoor climate creates excellent conditions
Demand-based operation saves energy
Combine architecture and flexibility
A perfect match of architecture and interior design
Be creative – hide it inside a wall, make it a visual element in a space: Both are possible with us!
Displacement ventilation is a perfect choice  for high lobby areas and blends in with many interior designs. In the offices, you can nearly go magic with chilled beams and various air diffusers!
Things change: Flexibility and adaptation  
Changed in layout is often the way to go, not an exception. The chilled beams we offer are adaptable and provide comfortable, drought-free cooling and heating in both open-plan and cellular offices.
Energy savings and sustainability
All solutions are operated according to demand, which is crucial for saving energy. In high spaces, there is no point to ventilate the whole room. The zone that should be ventilated is the one that is occupied.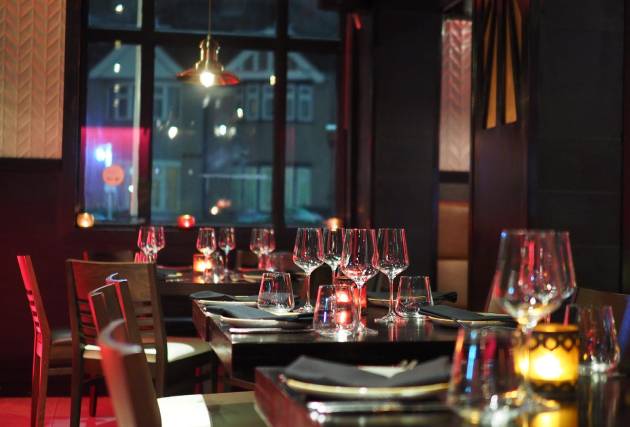 Restaurant Kitchens
Benefits
Unrivalled energy savings and comfort for the staff
The highest levels  of safety, hygiene and maintenance quality
Highly efficient pollution control technologies
Cut back on energy – keep the comfort
Efficiency and energy savings before all
For hygiene reasons, kitchen ventilation systems must be ''All-fresh air'' type, which means the air blown inside the cooking areas has to be cooled, warmed or both, on the basis of the outside temperature. Therefore, kitchens represent also one of the areas with the greatest energy savings potential.
Our solutions with high performance
The solution we provide brings together one of the widest selections of unique and exclusive solutions. You can be confident in getting a kitchen that combines energy-efficiency, safety and good indoor environment quality.
Up to 50% energy saving with the latest innovation

Show kitchens and dining areas  
Benefits:
Unique flexibility in customization
The highest level of guest comfort
Unrivalled efficiency and energy savings
Match comfort and architectural detail
 Show kitchens
Show kitchens are located inside a dining area. Two types of space: totally inter-dependent, with very different needs and constraints, co-operating in the same volume.  Show kitchens face additional and very complex challenges in addition to those of traditional kitchens, especially in a case of architectural integration, the management of air-flow and issues of noise levels.
Unique customization capability

We can provide a solution that has a unique ability to adapt the technologies and products of its high performance kitchen concept to the most impressive architectural projects.  With expertise and professional experience we can provide turnkey solutions for both show kitchens and dining areas, with a guarantee of coherence and synergy.

You can get all: Good design, energy-efficiency and safety