The HIT design tool will help you quickly select the products you need. Simulate product performance factors such as air velocity, cooling/heating capacity and sound level to perfectly match your chosen space.
This software instantly produces BIM models and 3D visualisations of products and velocities to enhance user productivity.
How to Install HIT Selection Software
Introduction to HIT Design Software
Fast access to all products technical details
Brochure showing step by step on how to take advantages from the HIT selection software
Entropic HIT Selection Software
HIT program is an interactive tool that links complete product data, product selection, and CAD design support for Entropic  Diffusers and Terminal Units, Grilles, Valves,  Chilled Beams, Vita Lab, Radiant Panels, Dampers, Fire Dampers, Fan Coil Units, and External Louvres. 
Product Catalog & Brochures
The information is comprised of product descriptions, dimensions, and functionality data as well as installation, adjustment, and servicing instructions. The tool enables compilation of product brochures with tailored content.
Dynamic Product Catalogue
The software enables products to easily be configured to suit specific design requirements. For the selected product model and size, the software generates a full 3D image and detailed performance data. Product performance is described by data on cooling and heating capacities, pressure drops, sound levels, throw patterns, jet limit velocities, air velocities, and 2D and 3D views describing the performance.
Room Air Conditioning Design
Product performance data can also be applied to a specific design case. The software allows the user to specify space dimensions and characteristics as well as design conditions along with cooling and heating requirements. The software also simulates the interaction of multiple units on the basis of user-provided unit location data.
CAD Design Support
Entropic HIT offers extensive product libraries to MagiCAD and CADS program users. In addition, the software produces CAD objects of the product options configured with the software. The objects may be exported in 2D or 3D format directly to an active AutoCAD drawing or to a file.
Revit Plugin for HIT Software is also available for downloading. After installing, the 'HIT' panel appears in 'Revit Add-Ins' ribbon tab, full models and product details can easily be selected from within Revit.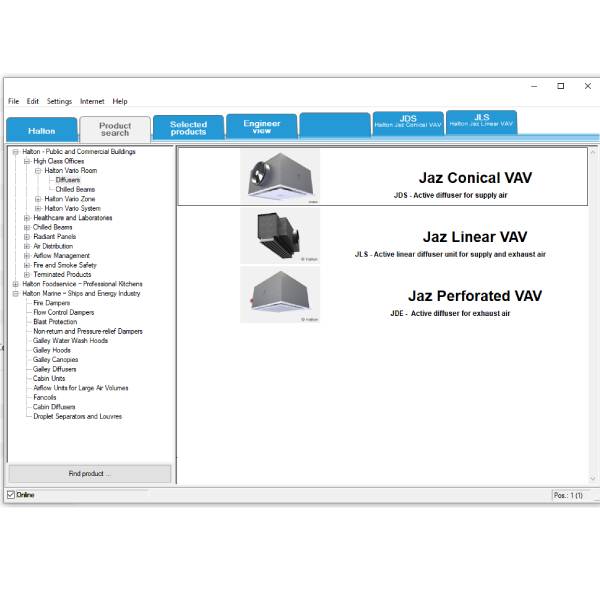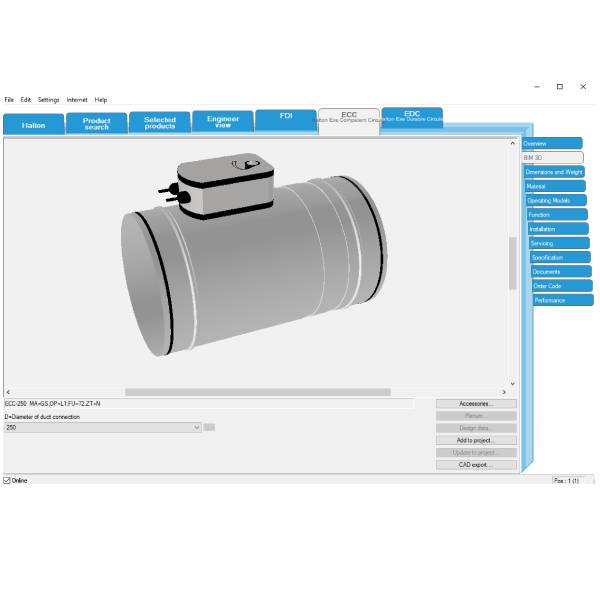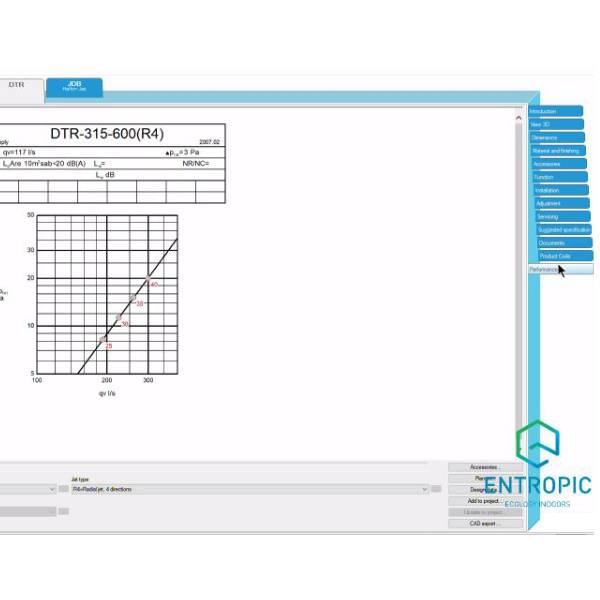 Contact us for Entropic HIT Training Course